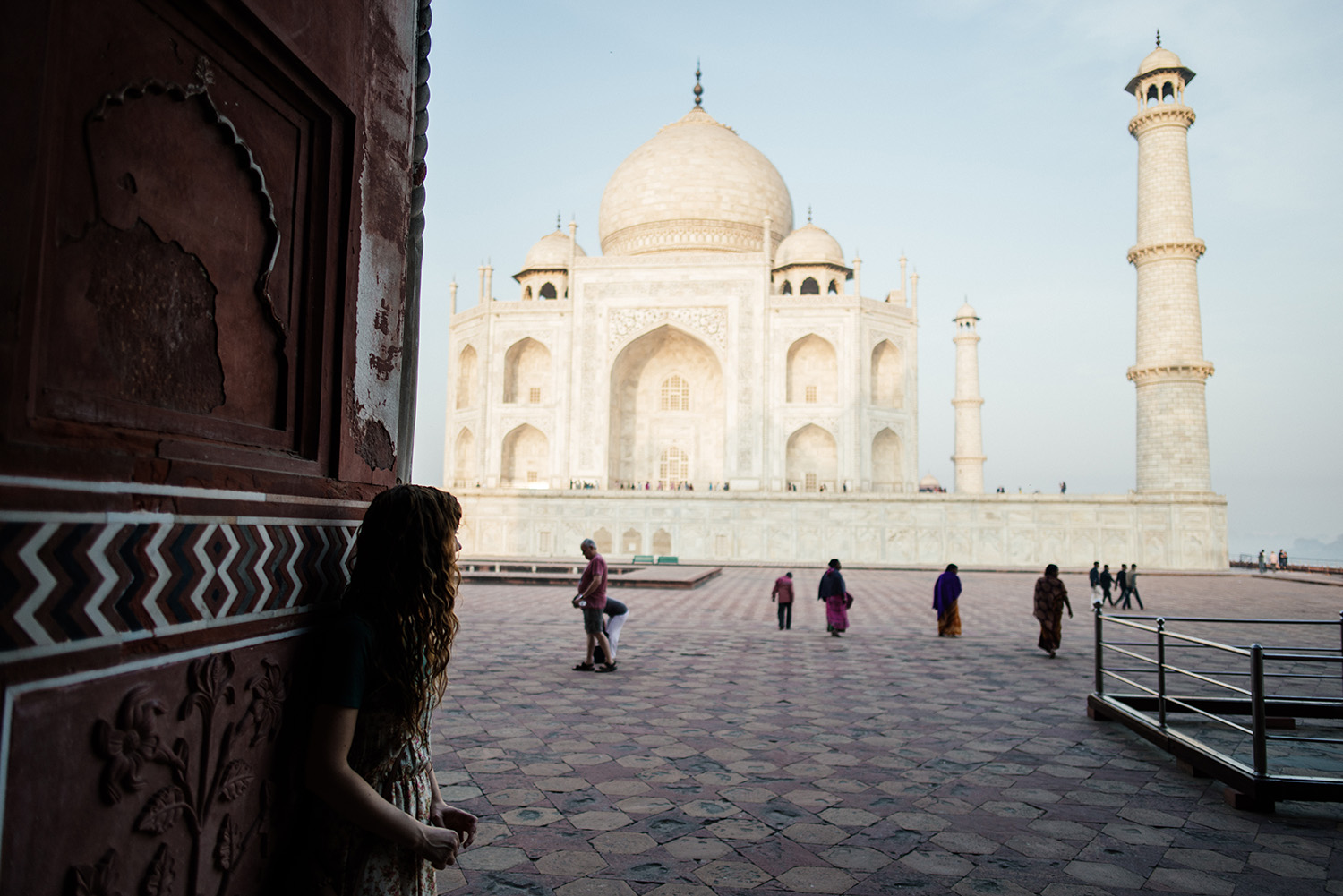 India, February/March 2018
"We are torn between a nostalgia for the familiar and an urge for the foreign and strange. As often as not, we are homesick most for the places we have never known."
Photography is essential to me. Way more than a job, it is my day to day normal. I don't know how to leave my camera alone for too many days. I think I take photos because it makes my life better to live, makes me aware of things that perhaps otherwise I would never notice. It simply makes me happy.
Whenever I travel, this need intensifies. My camera and my diary are my significant travel companions. Without them, it just wouldn't be the same.
First, they're proof that it wasn't all a dream (sometimes even a bit of a nightmare). I didn't imagine it all, and so those experiences belong to me.
Second, those photos and diaries are what keep the memory as I experienced it as the years go by. We think we are going to remember for life the whole adventure because we are very aware of it at that precise moment. The truth is, not only we forget things, we also twist those memories in our minds as time moves and we may end up remembering something very different.
And last and most importantly: I learn. Both processes, writing and photography make me dig into the whole thing. When you write you make an effort with your own thoughts, analyzing and going deeper into the experience, learning far more from it, like how you really feel. As for the photos, they make me present in the moment, I'm observant.
But there is a doubt that I sometimes have when traveling, and I question the validity of my vision, I consider whether or not I'm making justice to the place and even about the ethical part of sharing some of the photos.
India is a country of big contrasts. While I was there I took plenty of photos, as usual. Some very beautiful, colorful, transmitting happiness and the beauty this country if full of. But there were also pictures that could come as harsh and difficult. In the beginning, this post contained other photos that showed altogether this big contrast. But I had second thoughts. It didn't worry me if they were any good, or how people would feel seeing them. I was trying to decide if it was correct. If it was right to post all of it. In one hand, I thought I was meant to be objective and share what I saw. On the other hand, I thought it was wrong to give a tough image of a country that I, personally perceived, if briefly, as beautiful and warm.
I went over this a lot and I came to a conclusion. It comes to me as so evident now: I have to go with my insight and show the pictures that will transmit what I felt. Because this is my personal blog and I share my own experience. It's what I always do. And I'm happy that I had this doubts and I gave it time.
When I'm traveling, I observe but I try not to judge because every place has a different reality. I try to dive into the experience understanding that I'm ignorant of what I'm seeing. Then maybe I will learn something.
So this is what I share trying to be fair to what I personally feel about what I consider a beautiful country and its culture. Visiting this place on earth was so important to me for so many years. But maybe I'll get into that in my next post.
GuardarGuardar
GuardarGuardar
GuardarGuardar
GuardarGuardar
GuardarGuardar
GuardarGuardar
GuardarGuardar
GuardarGuardar
GuardarGuardar