Diaries December 2017
South Australia
The morning of the day we leave I have a photo shoot for a client. Everything goes great, we finish at the scheduled time and I take the tram back home. It is an extremely hot day, in which the idea of going out in the street for something to eat makes me reconsider how hungry I am. But since we are leaving this afternoon, there is nothing in the fridge. I want pizza.
We end up leaving home much later than expected, which I hate to admit, is typical us. The day is very long, and driving at night is tedious. We need to stop a couple of times and hit 15-minute naps. We want to get to our first marked stop, Underbool, but we are just too tired and can't make it. We spend the night in a small free caravan park. Our first night in the new jeep.
*
Quick shower in accompanied by a big lonely spider (I'm getting used to this) and stop at the local grocery store to make a donation for the night. As we are approaching the border, the signs begin to appear warning us that we must stop to get rid of any fruit we may be carrying. Unlike the last time, we don't need to get rid of anything. I still laugh (and cry) when I remember how on a road trip in 2016, we had to stop in the middle of nowhere late at night to eat as much as we could before throwing a couple of kilos of fruit. It still hurts a little when I think about it.
No, this time we just need to eat a couple of kiwis. Done.
Rain, rain, rain. We arrive in Port Augusta and as we stop to buy some food (including fruit yeah), I take the opportunity to charge the battery of my camera in the corridor of some crappy, just a little scary public toilets.
There's a celebration with big, beautiful fireworks. We keep driving until we are too tired, and stay at a "rest area", basically a piece of land in the middle of the desert where big trucks stop and where the air is freezing.
*
The road is life. The day starts in one place and finishes in another. I fall asleep not knowing where I am or what my eyes will see when I wake up in the morning. Every day is different, and I can really live in the moment. The hours go by at a different pace than usual. All there is is a road. In the case of this trip, it's very literal. Between landscapes, I have plenty of time to think and ideas accumulate. Feelings.
Time, a rare concept in itself, is stranger than ever when you move.
*
We wake up and it's cold. We immediately get back on the road, heading to Coober Pedy. We arrive and check in at a little hotel underground. Almost everything here is underground. We spend the day hanging around and enjoying this special place, with such an interesting history.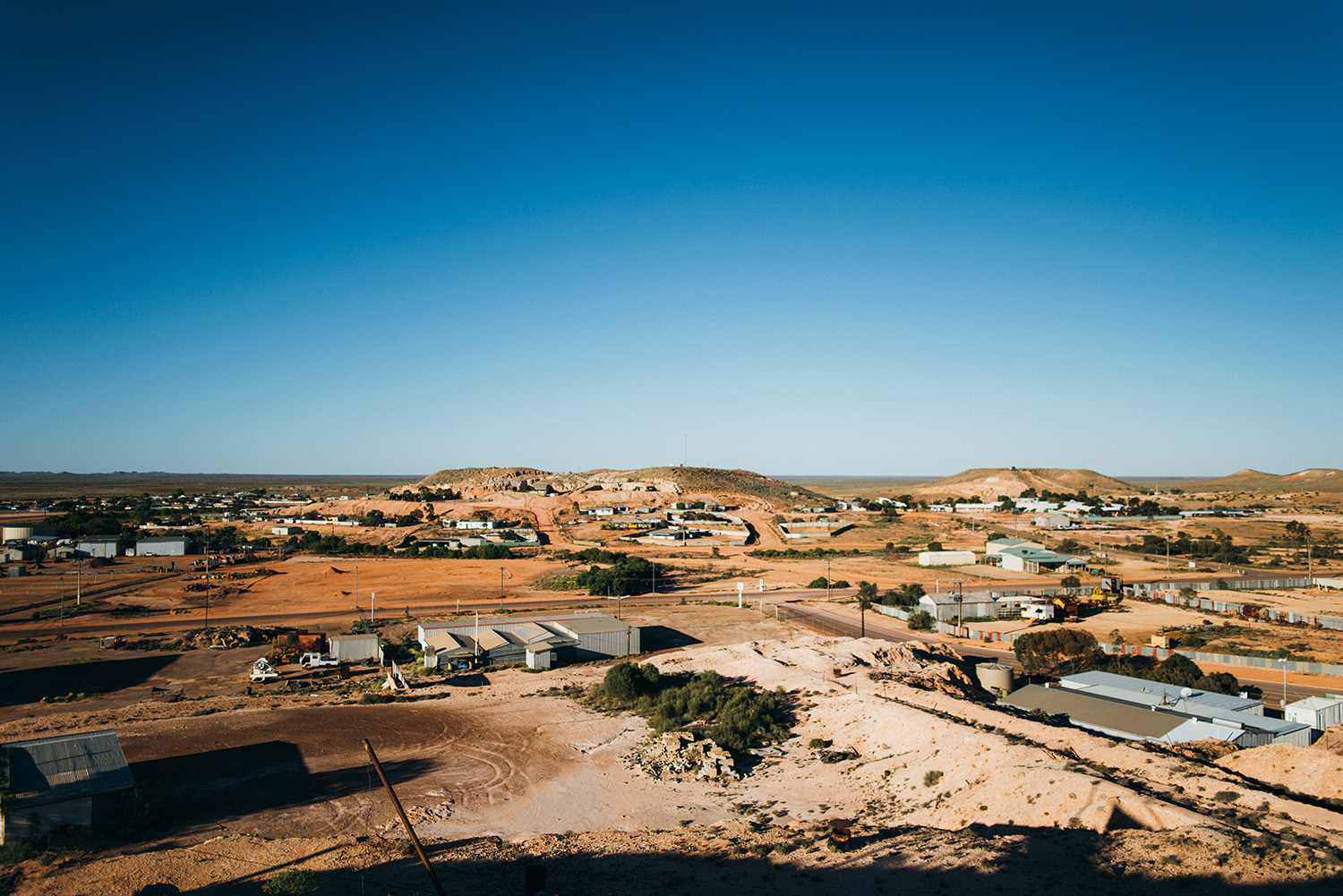 GuardarGuardar
GuardarGuardar
GuardarGuardar
GuardarGuardar
GuardarGuardarGuardarGuardar