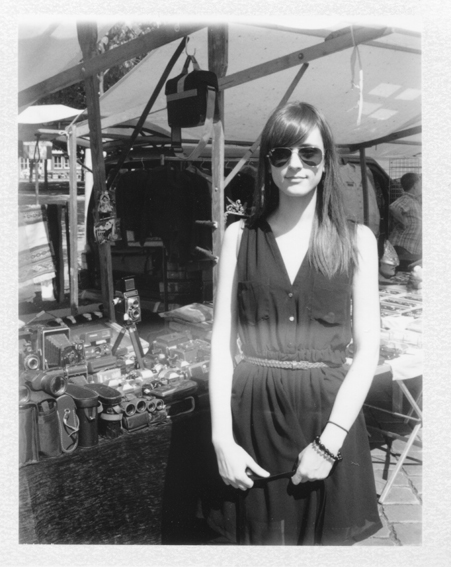 Last Sunday I was walking and looking for old stuff at the Antimarkt Ostbahnhof.
Suddently I hear "excuse me, do you mind if I take a pic of you?" He had a very old polaroid, and I said "of course" and made him promise to send it to me. Then we talk a little bit.
I'm so glad, I like the picture because of the spontaneity of the moment. It's a simple memory. I love it.