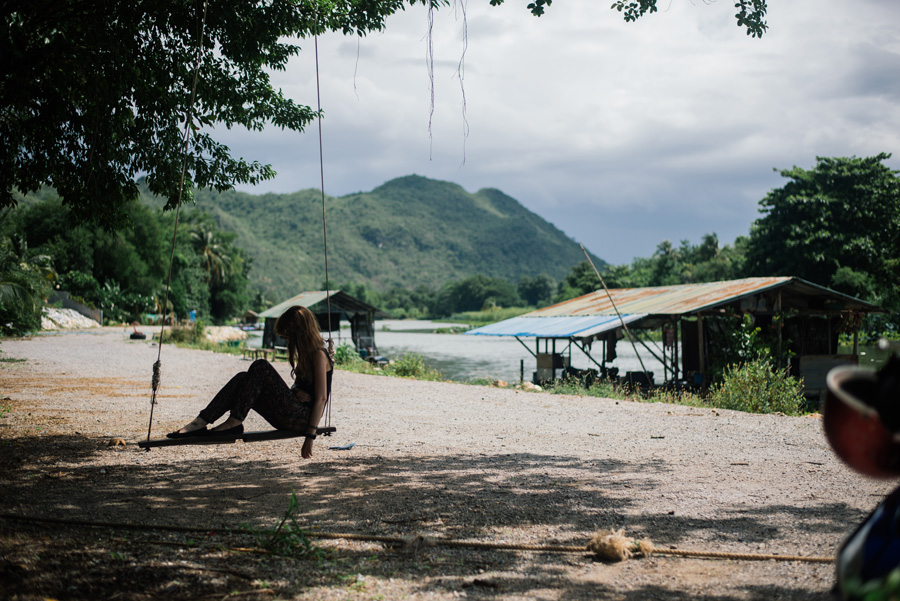 I keep a very good memory of Kanchanaburi.
We went initially for just a couple nights, as a little stop in our way to Sangkhlaburi. I knew I wanted to visit the bridge on the river Kwai and wander a little bit, that's it. But plans changed as it is normal when you travel, and we ended up spending a whole week. We found a very cheap and cozy guesthouse where we felt very welcome. The woman who owned the place was very lovely and kind.
It was a beautiful week, quite relaxed. And I needed some relax. We had a great time, just exploring aimlessly with our motorbike,
and that is when I started to really enjoy my new freedom. I slowly began to remember what it feels like when you don't care too much.