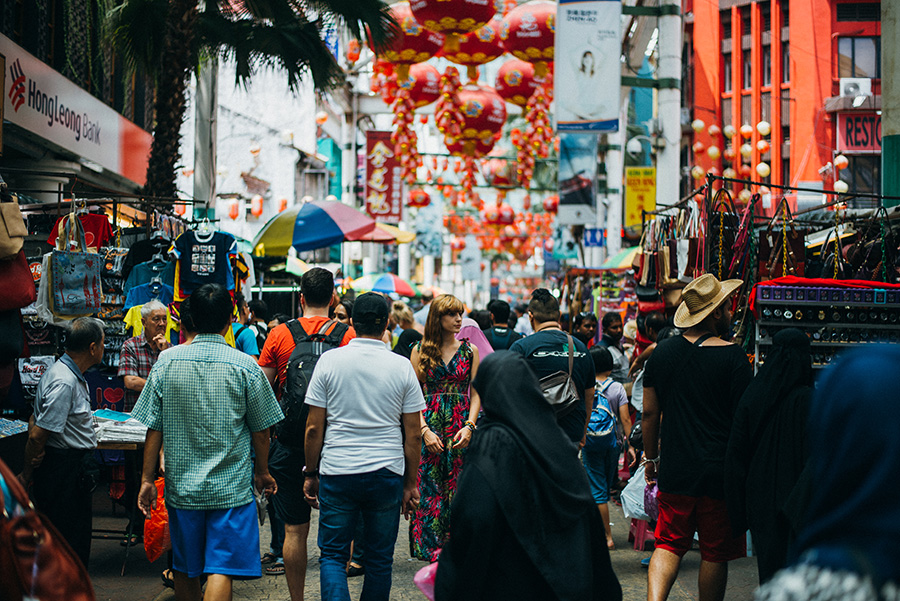 Dear S,
Japan was very cool.. But I ended up completely exhausted.
Now we are in Malaysia, which is a heavy change.
I didn't really know much about this place.
It impresses me a lot, and it's interesting no doubt.
We spent the first two days in Kuala Lumpur in the hostel.
I needed a lot of rest, my body was desperately asking for it.
After many hours of sleep, I woke up the second day, took a shower, then I looked in the mirror and recognized myself again.
I no longer had that emaciated face of fatigue that I had in Japan.
Going from here to there constantly with a huge backpack.
And there were other things.
Do you remember when we were hitchhiking and we were super tired, but we felt the obligation to give conversation to whoever was picking us up?
Well, something like that too.
And it is hard to know that there is no exact end to this journey, not having a house in mind that I can fantasize with.
What else can I tell you? Ah, well, I just came back from doing laundry and they had the same dryer brand as that place in San Francisco where you took a picture of me, and I thought about you.
xx
M
ps: which books are you reading?